NPE-Series
CONDENSING TANKLESS WATER HEATERS
Navien NPE Series condensing tankless water heaters for commercial applications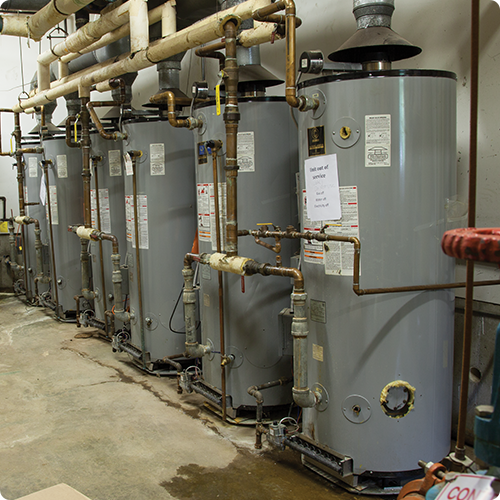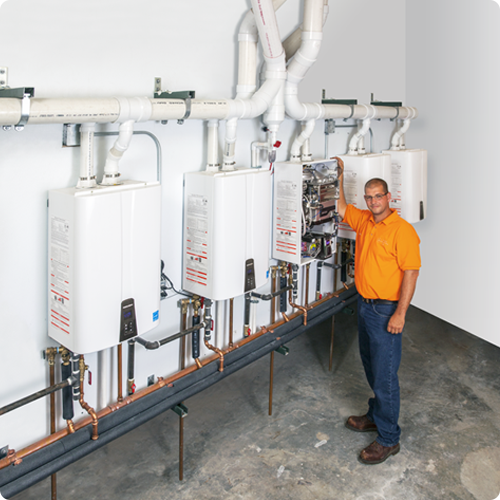 Navien NPE series condensing tankless water heaters deliver cost effective solutions to a wide variety of commercial applications, including:
Hotels and resorts.
Educational facilities.
Medical facilities.
Multi-family and dormitories.
Restaurants and clubs.
Industrial applications.
Municipal facilities.
Condensing tankless water heaters the best choice for commercial applications
Building owners or property managers appreciate the efficiency, reliability and durability of Navien condensing tankless water heaters over outdated tank systems.
Architects and commercial builders like the space saving design, flexibility in configurations.
Contractors can save hours of installation by using economical PVC venting and Navien's new Ready-Link manifold system for wall or free standing mounting of multiple units.
Having the industry's strongest commercial warranty and customer support gives everyone more peace of mind.